If you would like to join our clinic, sign up or contact us to find out more information.
(e) information link 
Registration link:   https://wolfpacklacrosse.leagueapps.com/signup?bid=822676
Welcome to Wolfpack Lacrosse Annual Agility and Conditioning Clinic or otherwise known as "Coach B's House of Pain"  
Agility/Conditioning Clinic 
This clinic is open to all athletes 7/8thgraders through high school girls or boys lacrosse players.  The clinic is Ten One-hour sessions focused on improving your fitness level, footwork/speed and agility. During the ten sessions the coaching staff will run you through a series of drills using cones, agility ladders, resistance bands, and  agility hurdles,  All with the purpose of increasing your agility, and foot speed.  To work your cardo we run you through a series of interval drills, Tabata and other conditioning activities.  Thursday sessions are focused on footwork, and raising your fitness level.  Saturday sessions we put all of the things we do on Thursdays , but add our sticks and a lacrosse ball. 
 Our coaching staff  are  experience coaches who are current high school coaches.   We strive to help  Lacrosse Players of all ages to have an opportunity to play and train all year round.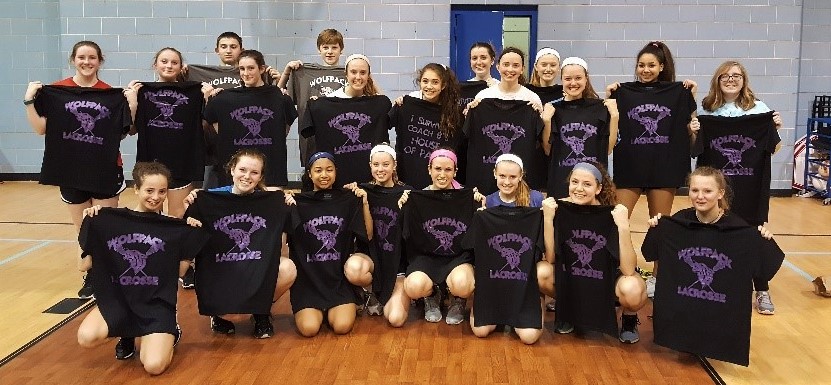 Details of the 2019 Clinic
The clinics focuses on  
      Footwork (multiple cone drills, ladders and hurdles) 
      Speed and quickness (cone work as well as drills to work your first three steps) 
     Conditioning (series of Tabata, resistance bands, and interval work)
     Saturday sessions focused on footwork with stick and speed drills.
Location:   Chinn Center in Woodbridge Virginia. 
Times/Dates
Thursday evenings (7:30pm-8:30pm): JAN: 10, 17, 24, 31 FEB: 7, 14 
Saturday mornings (645am-745am). JAN: 19, 26. FEB 2,9.  
$140.00 per players (includes a Wolfpack T-Shirt with "I Survived Coach B's House of Pain". 
Required Equipment:  Athletic shoes, stick and goggles for Saturday sessions. 
 All participates must be a current US Lacrosse member to participate.